TECNOCOAT: Protective Coatings
Eagle manufacture a range of high performance waterproofing and protective coatings for heavy duty applications such as marine protection, railway deck protection, carparks and tanks.
Tecnocoat: Waterproofing and protective coatings
The TECNOCOAT range is a two-component, spray-applied, 100% solid, waterproofing membrane which does not harm the environment and protects surfaces from wear and corrosion and offers a seamless, fully-bonded membrane which dries in 4 seconds and is trafficable in minutes.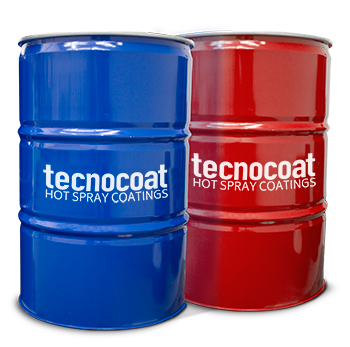 Fast application at high pressure and temperature
TECNOCOAT is a range of products designed for waterproofing and protection in general.
Within the TECNOCOAT line we would highlight TECNOCOAT P-2049, a projectable bi-component pure polyurea which forms a 100% solid and waterproof membrane, with no joins or overlaps, completely adherent to the surface, environmentally sound and with the additional advantage of drying up in just 5 seconds.
Thanks to its high level of adherence to the majority of surfaces, TECNOCOAT products provide a secure and permanent union with the surface, ensuring a rust and corrosion-free finish which can be made anti-slip and is available in any colour.
TECNOCOAT coverings are extremely durable, resistant to chemical products and provide excellent and lasting results in all weather conditions.